Undergraduate fellows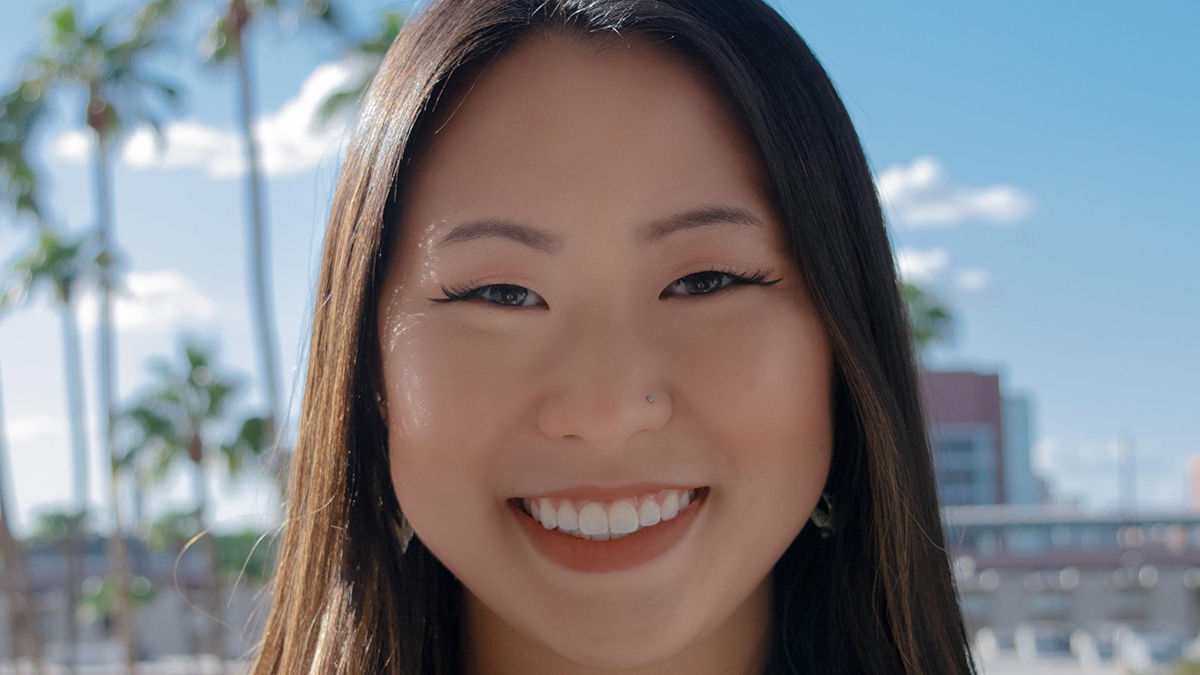 Melia Beccard (Spring 2021)
Melia Beccard is an undergraduate junior double majoring in Asian Pacific Areas Studies and Psychology with a minor in Social Welfare. She is also a member of the Barrett, Honors College community. After Melia completes her time at ASU she will pursue a Masters in Social Work. Melia hopes to integrate her Korean language in her post-graduate pursuits, specifically working with international adoption agencies within South Korea where she was adopted from.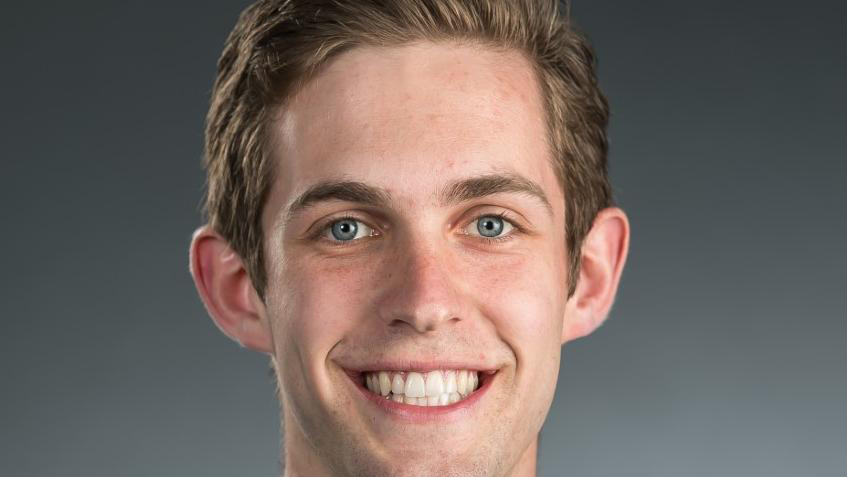 Brigham Blackhurst (Academic Year 2020-2021)
Brigham Blackhurst is an undergraduate sophomore majoring in Business (Chinese Language and Culture) with a minor in Mandarin Chinese. He was initially exposed to Mandarin while living in Melbourne, Australia. When he discovered his Chinese was better than his Aussie accent, he decided to peruse studying Mandarin. He is also a member of the Chinese Language Flagship program. Brigham has dreams of going to China and perfecting his Mandarin and hopes to go study abroad as soon as he can. He is still exploring potential career paths but hopes to help bridge gaps between the social and cultural differences of people in the United States and China. When not studying Chinese, Brigham enjoys singing, backpacking, and Dragon Boating on Tempe Town Lake.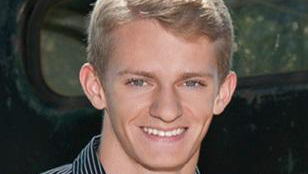 Dylan Brooks (Academic Year 2020-2021)
Dylan Brooks is an undergraduate senior at Arizona State University with concurrent degrees in Business (Chinese Language and Culture) and Computer Information Systems as well as a minor in Biological Sciences. He is also a member of ASU's Chinese Flagship Program, through which he has traveled to both China and Taiwan in order to amplify his exposure to the language. His goals in utilizing his Chinese skill within the business sphere center around finding ways to bridge cultural and political divisions between the Western world and Mandarin-speaking countries through commerce, and he hopes to one day serve in a role that has him traveling between countries often.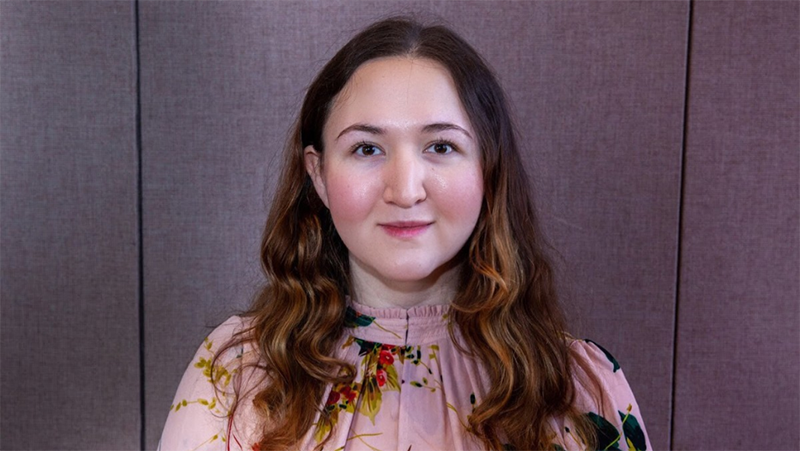 Sarah Cichomski (Summer 2019, Academic Year 2020-2021)
Sarah Cichomski is a senior Political Science student who also participates in the Chinese Language Flagship and Peace Corps Prep programs. She spent her sophomore year studying Chinese language & politics in Shanghai and continued her language studies in Beijing during the Summer 2019 term as a FLAS fellow. Her primary interests lie in U.S.-China relations in the changing security environment and how these changes affect the international economy. Upon graduation from ASU, she hopes to join the Peace Corps for two years and get a Master's in international relations. In the long run, she hopes to either join the U.S. Foreign Service or work as a foreign policy analyst.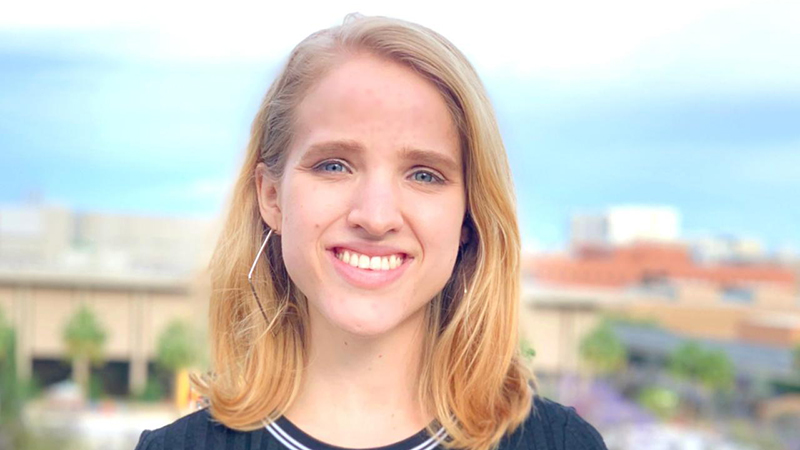 Emily Creasman (Academic Year 2019-2020)
Emily is a junior studying East Asia Studies with minors in Korean and Religious Studies. Through her time studying Korean, Emily has become increasingly passionate about studying and integrating Korean art, literature, language, and culture into her lifestyle. She is currently in Seoul, South Korea for a full academic year for her study abroad program. Emily aspires to be a cultural ambassador and a translator within the Korean entertainment industry.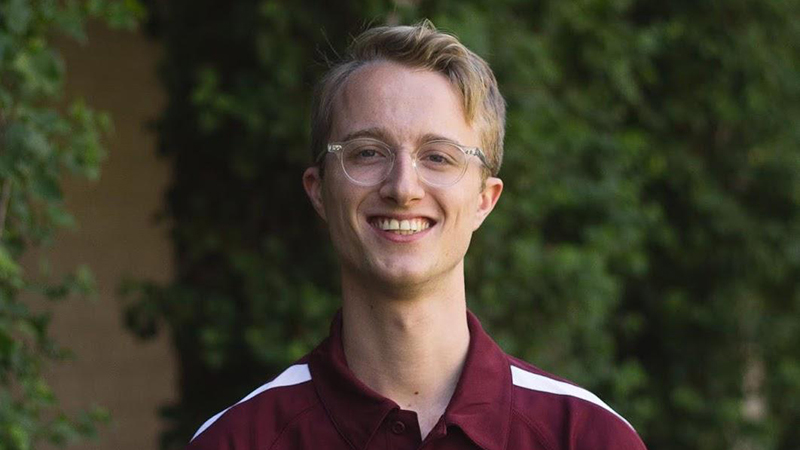 Ryan Featherston (Academic Year 2018-2019, 2019-2020)
Ryan feather was an undergraduate senior studying economics and business Chinese language and culture. In addition to his two majors, Ryan was also a member of the Barrett, Honors College community, where he worked as a Community Assistant in the dorms. Ryan also furthered his study of Chinese through his participation in the Chinese Flagship Program on campus and has completed his Capstone year abroad in the fall of 2019.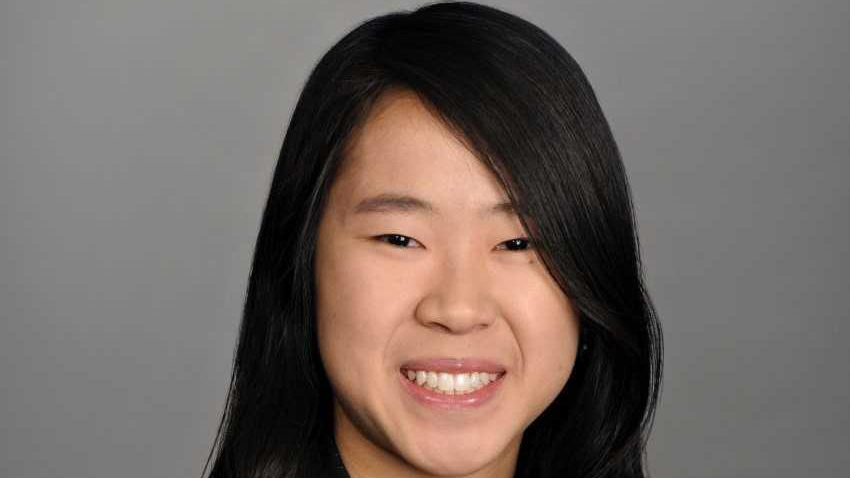 Athena Le (Academic Year 2018-2019)
Athena Le was sophomore majoring in finance in the W. P. Carey School of Business. She was a student in Barrett, the Honors College, and the Chinese Language Flagship Program here at ASU. Athena majors in finance because of her mother's inspirational story. She came to the United States in 1975 as a Vietnamese refugee. From empty hands, her mother taught herself money management and created a comfortable and stable life for her family's lives today. Not all refugees are as fortunate or have similar resources as her mother. Through studying how global markets operate and developing my financial literacy, she wishes be able to provide less fortunate families with the knowledge they need to properly budget and invest their assets. After graduation, she hopes to work in the banking industry. Her goal is to become a financial analyst for the World Bank.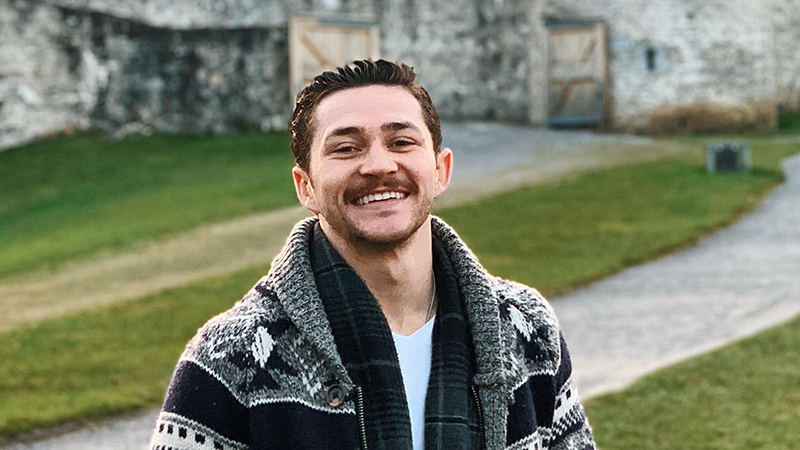 Parker Lebaron (Academic Year 2020-2021)
Parker LeBaron is currently an undergraduate pursuing a double major in Russian and Southeast Asian studies with a focus on the Indonesian language. After living abroad in Eastern Europe and gaining command of the Russian language, Parker's interest in critical languages and foreign cultures intensified and led him to discover the FLAS fellowship. Parker is an avid world traveler with over half a dozen countries visited and counting. He intends to graduate in Fall 2021.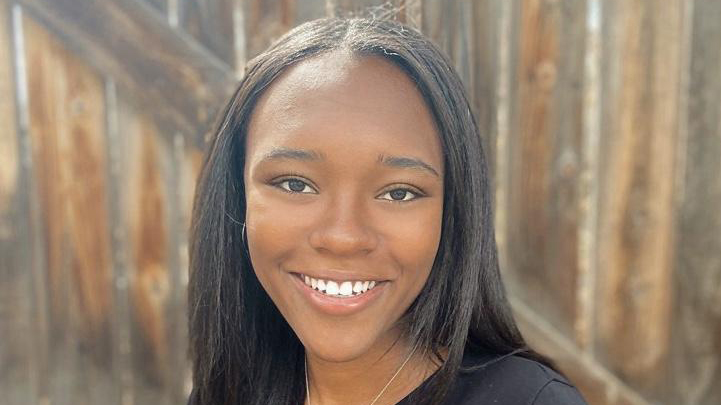 Jenesse Johnson (Academic Year 2020-2021)
Jenesse Johnson is an undergraduate sophomore majoring in Chinese Language and minoring in Business. She is a member of the Chinese Flagship Program and has studied abroad twice, once in Beijing at Capital Normal University and once in Guilin at CET. She is originally from Denver, Colorado but moved to Arizona to continue to pursue her Chinese studies at Arizona State University. She is planning to complete her Flagship Capstone year in Taiwan during her senior year.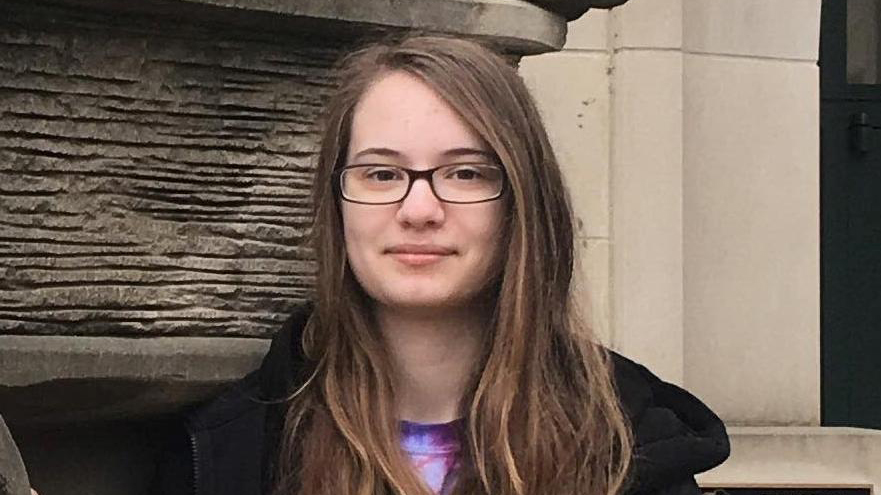 Rebecca Osar (Academic Year 2020-2021)
Rebecca Osar is a sophomore majoring in Physics with a minor in Chinese. She is a member of ASU's Chinese Flagship Program, and excited to visit China for the first time this summer. Rebecca also participates in nuclear physics research through ASU's Department of Physics and work a part time job tutoring elementary schoolers for America Reads. After undergraduate, she hopes to volunteer for the Peace Corps for two years before entering graduate school. In the future, she want to use Chinese in her job to connect cultures and people, whether through participating in international research collaborations or teaching abroad.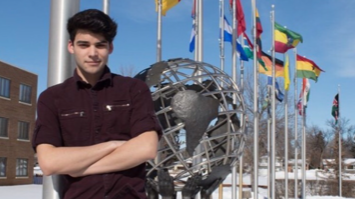 Jeremy Parker (Academic Year 2020-2021)
Jeremy Parker is a sophomore pursuing a major in Chinese and three minors in French, Russian, and Spanish. Before he leaves ASU, he hopes to complete the PhD program in Comparative Language and Culture. Jermey is a passionate language learner and he plans to use his experience from ASU to work for the United Nations as a simultaneous interpreter.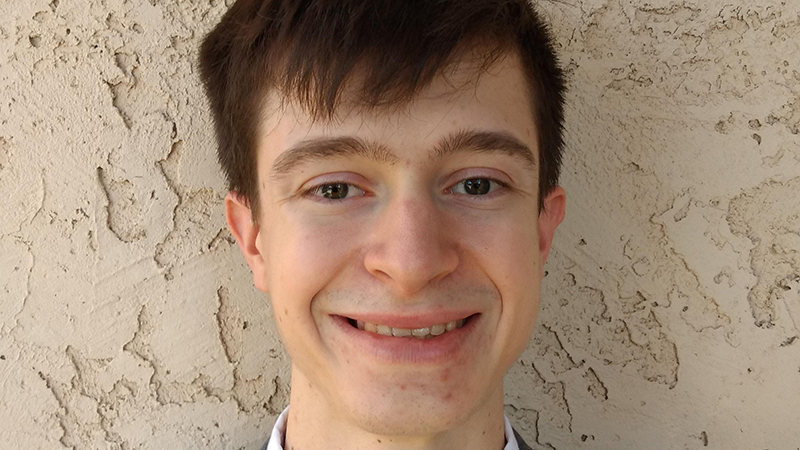 Liam Petrie (Spring 2021)
Liam Petrie is a sophomore at ASU and currently studies chemical engineering with a minor in Chinese. Having had an interest in Chinese since the eighth grade, he has always been an avid language learner and aspires to one day find a career with international opportunities that involves using his knowledge of Chinese language and culture.
John Ransone (Summer 2020)
John is an undergraduate senior majoring in Southeast Asian Studies. He has spent the past ten years working in and studying Southeast Asia, with an emphasis on mainland Southeast Asian governments and politics. He previously studied Mandarin at the Defense Language Institute. He wants to use his language abilities to work on projects focused on combating drug trafficking in the Golden Triangle and improving the livelihood of communities along the Mekong River.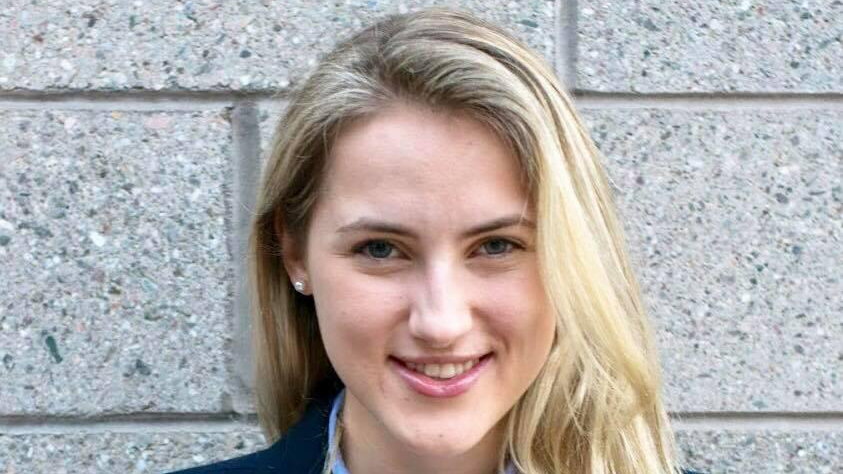 Delaney Shultz (Academic Year 2018-2019, 2019-2020, 2020-2021; Summer 2019)
My name is Delaney Shultz and I am originally from Chicago, Illinois. I am a sophomore honors student studying Supply Chain Management, Spanish, and Chinese at the W. P. Carey School of Business. I currently work at the Global Education Center where I facilitate a Spanish Conversation Hour and help a Chinese client prepare for their TOEFL examination. Through my experiences at ASU and being a part of the FLAS Fellowship program, I aspire to be an international supply chain consultant and ultimately work with international non-profit organizations to improve their operations and efficiency.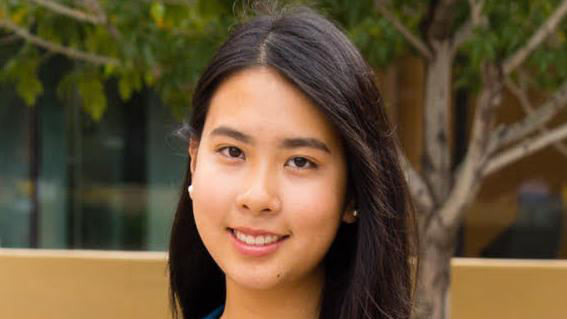 Claire Tanoue (Academic Year 2020-2021)
Claire Tanoue is currently a sophomore double majoring in Supply Chain Management and Sustainability with a minor in Japanese. One day she hopes to work in procurement for an international business located within the Asia-Pacific realm so she may focus on her love of Asian cuisine, Japanese, and travel!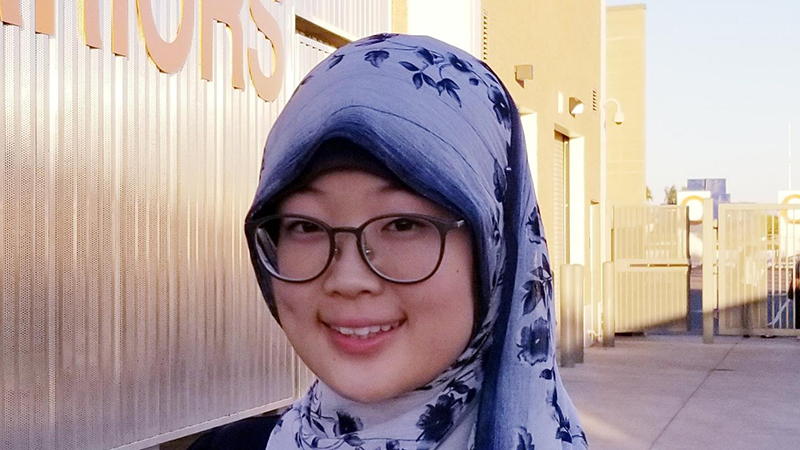 Kiram Tung (Academic Year 2020-2021)
Kiram Tung is currently a senior at ASU majoring in Biological Sciences, minoring in Chinese, and is a part of the Chinese Flagship Program at ASU. She is also a student of Barrett, the Honors College, and wrote her thesis on "The Effects of Traditional Chinese Medicine in Obesity". Over the past seven years, Kiram has taken classes through high school and college, as well as spending three months at National Taiwan University in order to improve her Chinese language ability. In the upcoming academic year of 2020-2021, she will be studying abroad in Taiwan for her capstone year, studying Chinese and dentistry. With the help of the FLAS Fellowship Program, Kiram hopes to achieve a native level of Chinese and work as a dentist for impoverished communities around the world, with a focus on Chinese-speaking populations.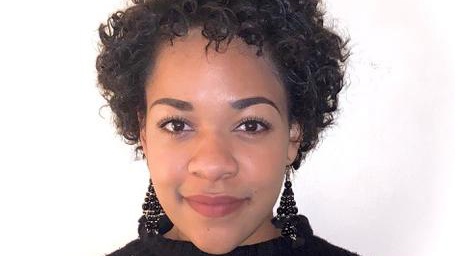 Kobe Walker (Spring 2021)
Kobe Walker is an undergraduate Senior majoring in Genetics and minoring in Chinese. She is a member of the Chinese Flagship Program and officer of ASU's Chinese English Language Bridge Club. While she is interested in using Chinese to build connections within the medical industry, she also has a passion for Business and is further interested in taking real estate to an international level by knowing Chinese and other languages she wishes to pursue. Unfortunately, Kobe had not had the experience to study abroad. However, given favorable circumstances, she will be traveling abroad this summer in Taiwan, finally giving her the much-needed opportunity to be immersed in my target language. Kobe is also a transfer student from Howard University in which she started her Chinese journey there and continued it her Junior at ASU. Aside from personal career goals she sets that involves her knowledge of Chinese, Kobe has personally decided and is dedicated to learning Chinese with the ultimate goal of become fluent. So fluent, she would forget that she speak English.
Sophie Weinzinger (Academic Year 2020-2021)
Sophie Weinzinger is an undergraduate freshman studying business and Chinese with a concentration in international business. Sophie grew up hearing about her parents' travels in China and hopes to one day do the same. She plans to spend the 2021 summer abroad in a Chinese language program and spend her senior year in China. When not studying languages, Sophie can be found painting or singing with the Barrett Honors Choir.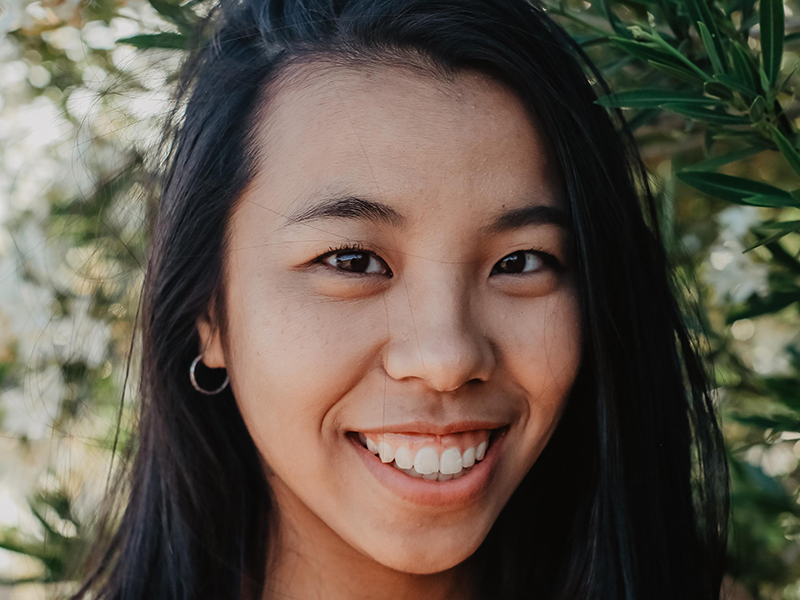 Madeleine Zheng (Academic Year 2020-2021)
Madeleine Zheng is a freshman student majoring in Biochemistry and Chinese Language and completing the honors program through Barrett. Her interest in Chinese was sparked by her bicultural background and further motivated by her experiences living in China. Also sharing a passion for medicine, she plans to apply both interests in a future career working in US-China healthcare collaboration. Through the FLAS fellowship, she hopes to gain greater control of the Chinese language and a deeper understanding of the culture, enabling her to one day bring her skills and knowledge to the US-China health platform.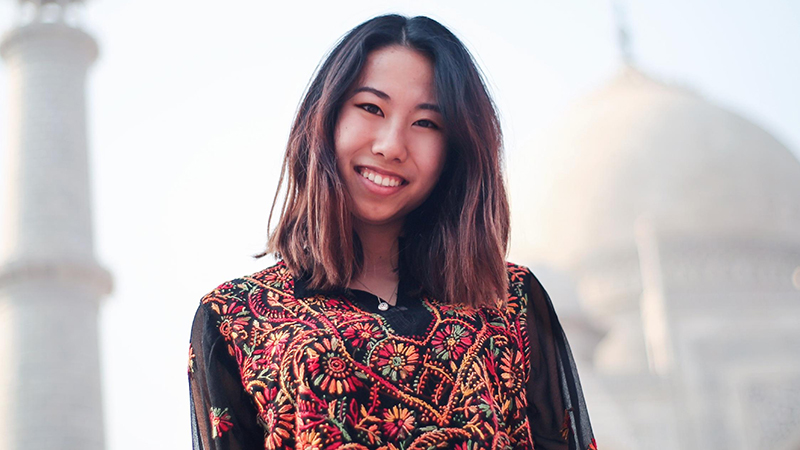 Margaret Zheng (Academic Year 2018-2019)
Originally from Tucson Arizona, Maggie is currently a junior studying Biological Sciences and is a member of the Chinese Flagship Program. She has been researching opioid and cocaine addiction in a neurobehavioral lab for the past three years, and also interns at a plastic surgery clinic in Scottsdale. This coming fall, Maggie will be abroad in China for two semesters studying the complex topic of intellectual property transfer among universities between the US and China. All of these activities are steps towards her future goal of becoming a reconstructive surgeon. In her free time, Maggie likes photography, writing, and being outdoors.
Graduate fellows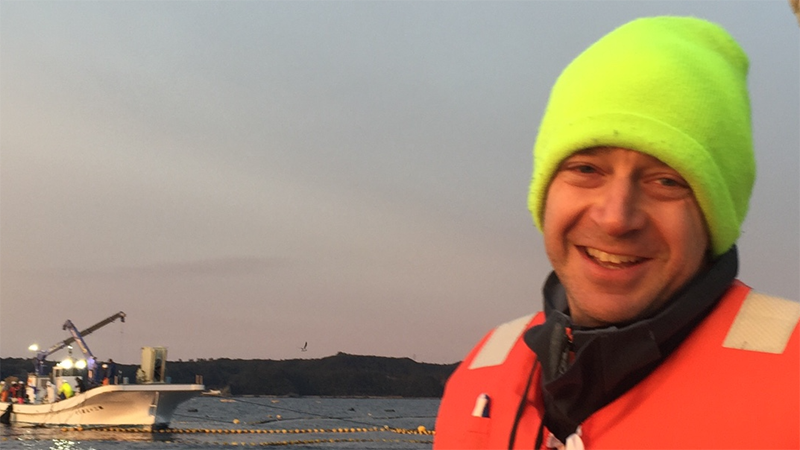 Jay Alabaster (2018-2019)
Jay is a PhD student in the Walter Cronkite School of Journalism and pursuing a Graduate Certificate in Asian Studies. He is currently conducting dissertation fieldwork in Taiji, Japan, known for its whale and dolphin hunts, examining the reaction of the town to international media pressure against the hunts. He previously worked as a foreign correspondent in Tokyo for news organizations such as the Associated Press and Dow Jones. He received his master's degree from Kansai University in Osaka and his undergraduate degree from Princeton University. He was raised in Phoenix, a short drive from ASU's downtown campus.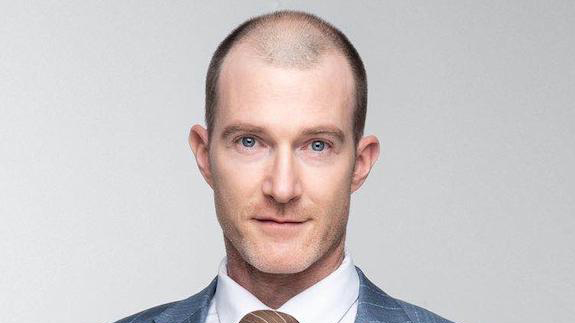 John Billing (2018-2019, 2019-2020, 2020-2021)
Sam Billing's fascination with the process of language acquisition led him to seek his master's degree in applied linguistics. Later, a deepening interest in Chinese history and culture led Sam to the PhD program in East Asian Languages and Civilization at ASU, where he is now immersed in the language, literature, and history of pre-modern China. Sam's research focuses on how the print publication of literary collections of Song dynasty authors contributed to the shaping of public memory and the making of place in the Song dynasty period.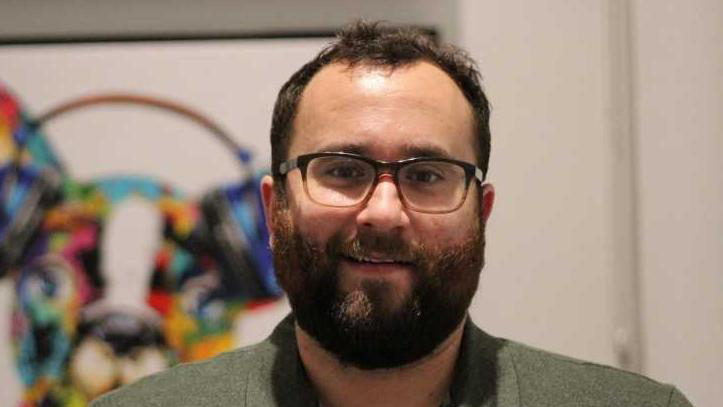 James Edmonds (2018-2019, Summer 2019, 2019-2020)
James Edmonds is a Ph.D. Candidate at Arizona State University in the Anthropology of Religion tract in the Religious Studies Department. His research is focused on the place of materiality and exchange in the everyday spaces of ethical formation. His dissertation titled, "Hunting Baraka: The Spiritual Materiality and the Material Spirituality reconfiguring the Indonesian Islamic Landscape," takes the performances of Habib Syech bin Abdul Qadir Assegaf across Indonesia and other parts of Asia as spaces in which reconfigurations of piety, identity, and strategies for living Islamically are indexed to Baraka, often translated as blessings. His dissertation seeks to show how Baraka, as both an actors' category and a theoretical tool, challenges, evades, and redefines Western, Indonesian, and Islamic visions of religion, embodiment, materiality, exchange, and existence.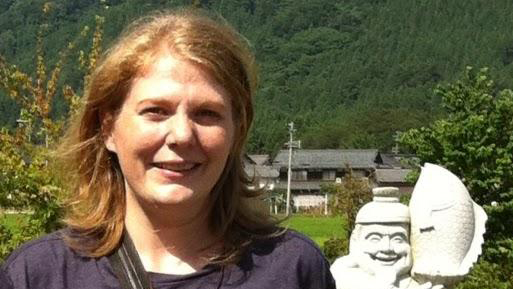 Sarah Gossett (2018-2019, Summer, 2019-2020, 2020-2021)
Sarah is a second-year art history PhD student, supervised by Professor Claudia Brown. Originally from Seattle, Sarah did her BA in premodern Asian history at ASU and spent her senior year studying Japanese and Japanese history at Wakayama University. She then taught English for two years at elementary schools in Shiga, Japan as a JET Programme participant. Her MA thesis was on landscape and identity in the medieval Buddhist-Shinto mandalas of the Kumano pilgrimage, while her current research involves Meiji-period scientific rationalism and its impact on print culture and literature. Sarah is also currently involved in researching and digitizing the ASU Art Museum's collection of Japanese prints and ceramics, and her work can be found on the ASU Digital Repository.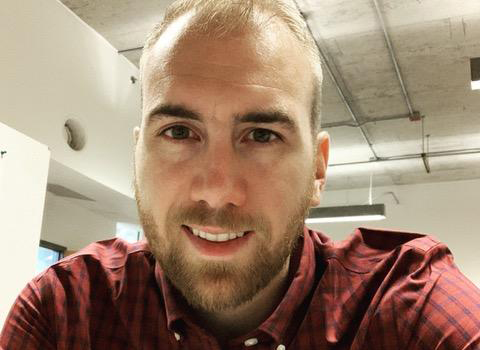 Blayne Harcey (2018-2019, Summer 2019, 2019-2020, 2020-2021)
I am a Ph.D. student in Religious Studies pursuing research interests in post-colonialism, popular religion, material culture, pilgrimage, and ritual in South and Southeast Asian traditions. My doctoral research focuses on Buddhist encounter(s) with modernity at the site of the Buddha's birth in Lumbini, Nepal. Thanks to the FLAS Fellowship through the Center for Asian Research I am currently conducting extended fieldwork in Nepal and India. I hold an M.A. from the Iliff School of Theology in Comparative Religion and a B.A. from Colorado State University in Philosophy with a certificate in Religious Studies. I have traveled and conducted research abroad in Sri Lanka, India, Thailand, Indonesia, and Nepal.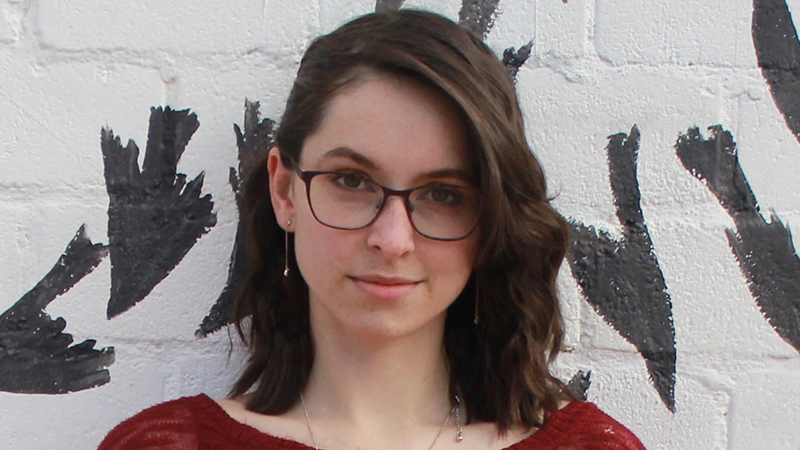 Mary Kenndy (AY 2018-2019, 2019-2020, 2020-2021)
Mary "Katie" Kennedy is a first-year Linguistics MA student at ASU pursuing research in the area of Chinese syntax. Graduated from ASU in 2019 with BAs in Chinese and in English with a concentration in Linguistics, Katie's undergraduate honors thesis on Chinese prepositions (a contested grammatical category in this language) offered means to identify and distinguish the grammatical category by analyzing the distribution of prepositions and their syntactic and semantic capabilities. Her current MA research focuses on the effects of pause placement on perceptions of fluency in L2 Chinese speakers, the findings of which will have implications for the areas of second language acquisition, language testing, cognitive-linguistic processing, and speech production for AI. Katie is honored to be named again as a FLAS fellow for the academic year of 2020–2021.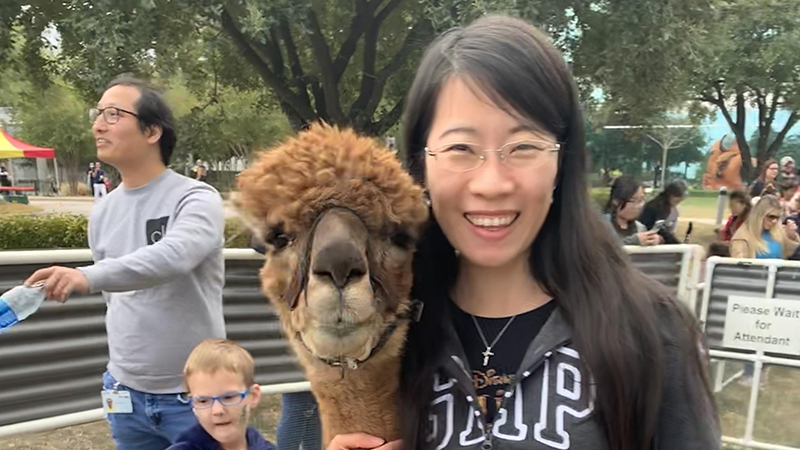 Lidan Liu (2019-2020, 2020-2021)
Lidan Liu is a PhD student in East Asian Languages and Civilizations at the School of International Letters and Cultures, Arizona State University. Her research interests are Sino-Korean literature, print culture, book history, and cultural communication and exchanges between Chinese and pre-modern Korean literati. She is working on her doctoral dissertation on an early Chosŏn dynasty poetry selection, Kukcho Sisan [Selected poems of the Chosŏn dynasty] compiled by Hŏ Kyun (1569–1618). She received a Graduate Fellowship supported by the Academy of Korean Studies from March to August 2017, to conduct doctoral research in archives and libraries in South Korea. She is also a FLAS fellow for the academic years 2019–2020 for Korean language study, and 2020–2021 for dissertation research and writing.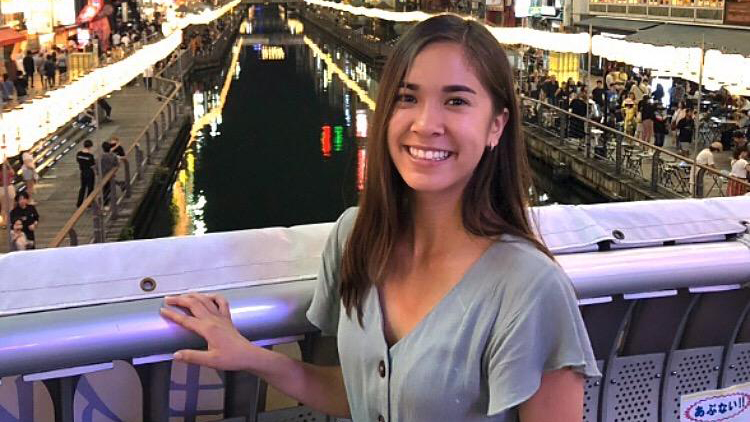 Kelly Morris (2018-2019, 2020-2021)
My name is Kelly and I am a senior studying Political Science (BA) and International Relations (MA) as a student in the 4+1 program. My academic work has led me to study abroad in Japan and South Korea, advancing my language skills along the way. Concentrating on international security, I have begun research on war and conflicts in Asia. Specifically, I am investigating how unique aspects of Asian states help break common conceptions of state failure. With the support of this fellowship, I aspire to achieve native fluency in Vietnamese and one day become a U.S. Foreign Policy Adviser for Asian and the Pacific.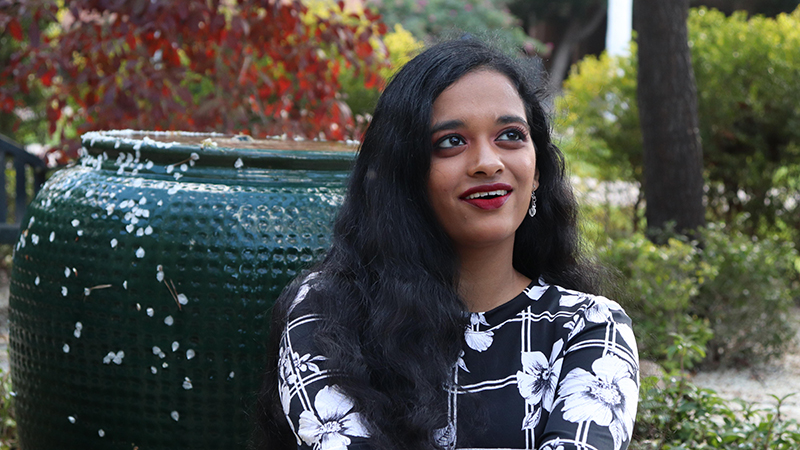 Ranjani Venkatakrishnan (2018-2019, 2019-2020, 2020-2021)
Ranjani Venkatakrishnan is a graduate student majoring in journalism who will be a FLAS fellow for the third year in a row. During her undergraduate years at ASU, she was a Barrett student majoring in Journalism with a double minor in psychology and Japanese. It's been over 3.5 years since she started studying Japanese at ASU and has participated and won prizes at the Annual Arizona Japanese Speech Contest two years in a row in 2017 and 2018. She dreams of being able to fluently speak Japanese one day and travel to Japan to work as a foreign correspondent for the New York Times, and perhaps someday become Editor in Chief of National Geographic Magazine. She also hopes to someday teach Japanese to students in India, since she always wished she had the opportunity to learn it when she was growing up there.